Office 365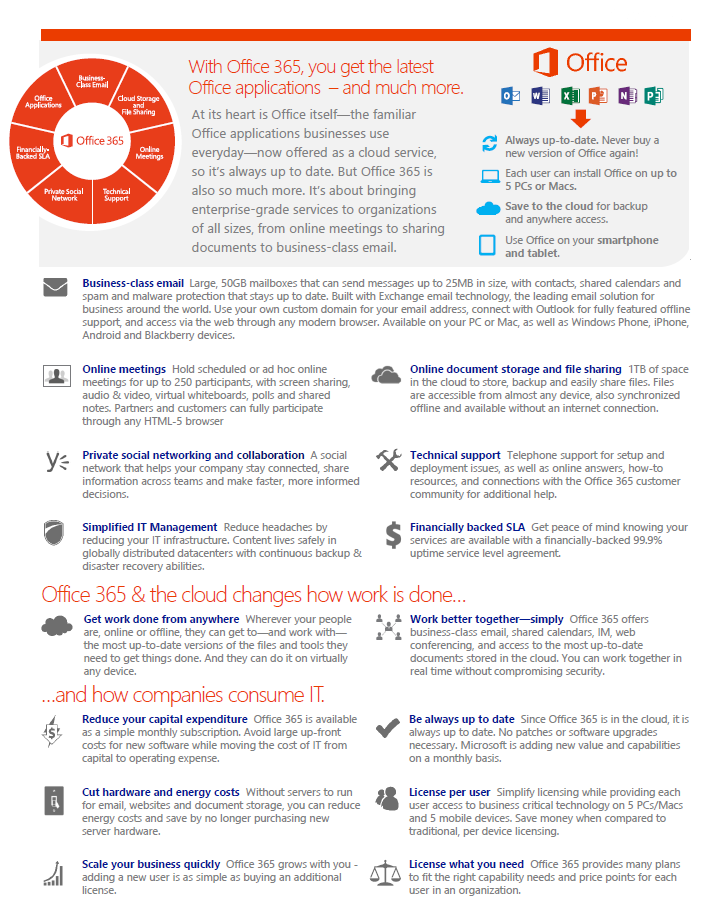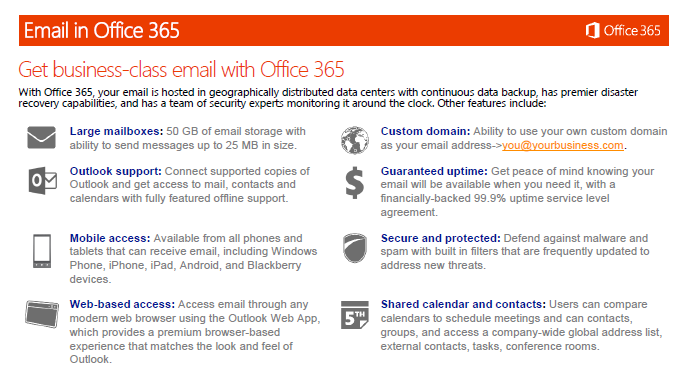 What I am using today is free and it is good enough for me.
Email is a mission critical service for businesses. With Office 365, you receive a business-class email service from Microsoft, run in geographically distributed data centers with continuous data backup, premier disaster recovery capabilities, and a team of security experts monitoring around the clock. Microsoft also offer a financially-backed 99.9% uptime service level agreement.
Is Office 365 (or the cloud in general) really secure and private enough for my business?
Office 365 is built by Microsoft and protected 24/7 by our engineers. We are compliant with world-class industry standard including ISO 27001, EU Model clauses, HIPAA BAA, and FISMA, which are independently verified by the leading security organizations. Visit http://trust.office365.com for more details.
I am also looking at Google Apps. Why is Office 365 better?
Microsoft has been delivering the world's most utilized productivity tools, including email, for over two decades. The email technology in Office 365 is the same leading technology used by Fortune 500 companies, only designed for smaller businesses. Office 365 plans work best with Outlook, the best application for managing email, contacts and calendars with full offline support. Many Office 365 plans also offer access to the latest version of Outlook and the full Office applications as well.
How can I move my existing mail into Office 365?
Friend Computers can assist you with moving your existing mail by using our email data migration service.
Please view the slideshow below, to see more of the benefits of Office 365